TOMORROW X TOGETHER's first digital collectible drop will start on February 9, 2023.
Different concepts will be dropped every week, and you can find various new TOMORROW X TOGETHER's moments.
[🎁Special Limited Event🎁]
To give more joy to everyone. There will be a 1 FREE TAKE Event everyday, please join!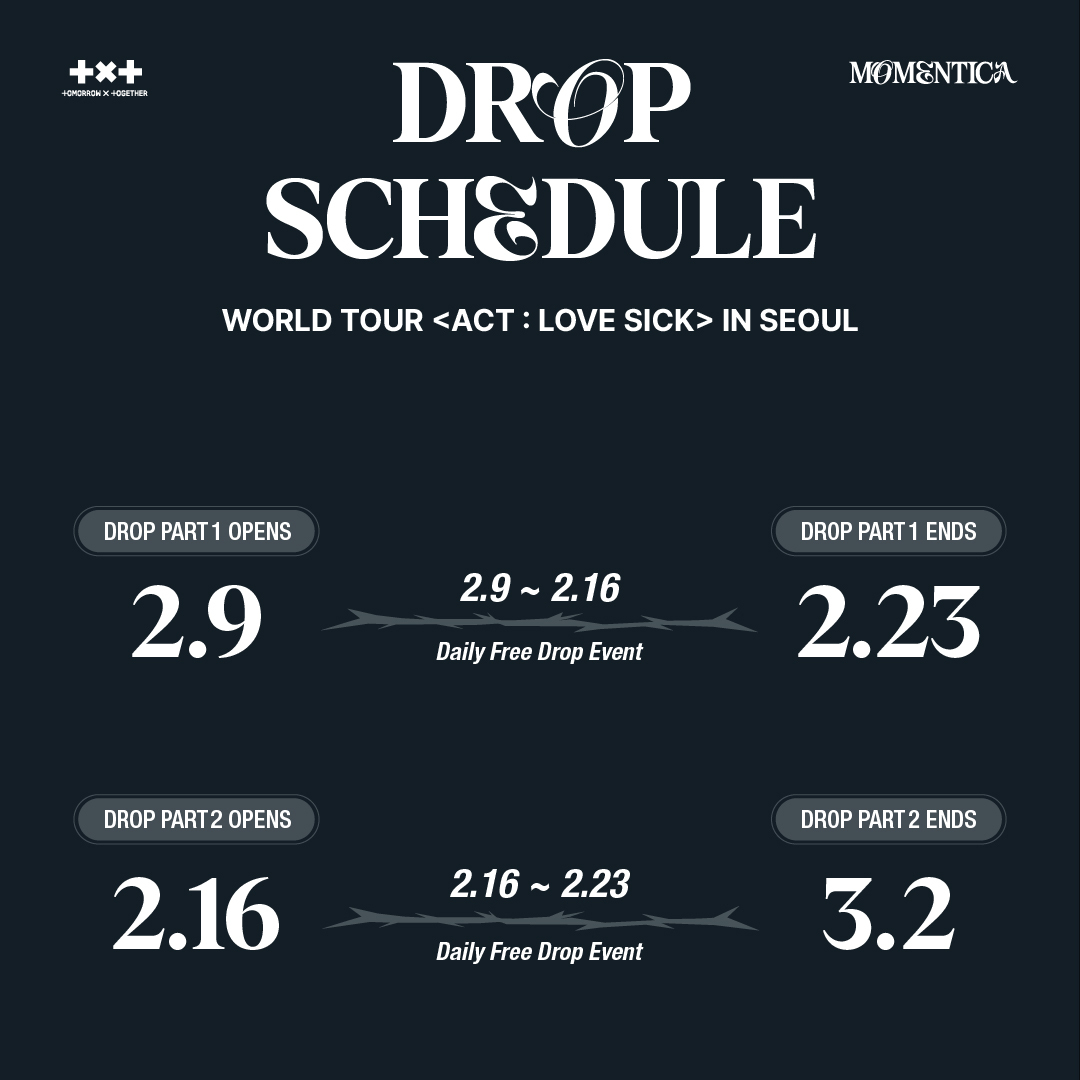 [TOMORROW X TOGETHER WORLD TOUR <ACT : LOVE SICK> IN SEOUL Official Drop Schedule]
1st Concept : 'WORLD TOUR <ACT : LOVE SICK> IN SEOUL Drop Part 1'
- Official Drop Period: February 9, 2023 12:00PM to February 23, 2023 11:59AM (KST)
- FREE TAKE Event Period: February 9, 2023 12:00PM to January 16, 2023 11:59AM (KST)
2nd Concept : 'WORLD TOUR <ACT : LOVE SICK> IN SEOUL Drop Part 2'
- Official Drop Period: February 16, 2023 12:00PM to March 2, 2023 11:59AM (KST)
- FREE TAKE Event Period: February 16, 2023 12:00PM to February 23, 2023 11:59AM (KST)
Upcoming Drops