Hello!
This is MOMENTICA, a world of moments you can collect.
A screen capture feature has been added to the collect board.
You can capture a screenshot of your collect board, save it as an image, and share it with your friend!
Capture and share your favorite artist's collect board.
<How to screen capture your collect board>
1. Press the 'Capture' button on the collect board.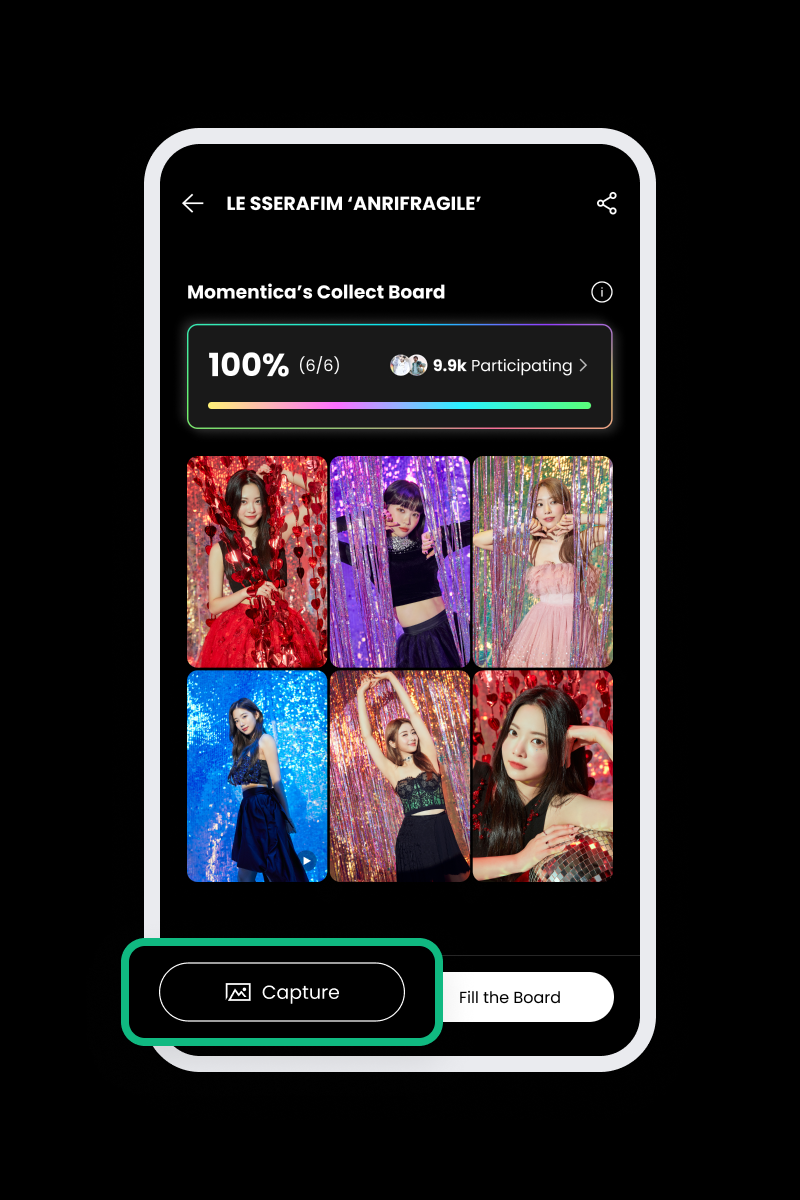 2. Check the screenshot to be captured and press the 'Save' or 'Share' button.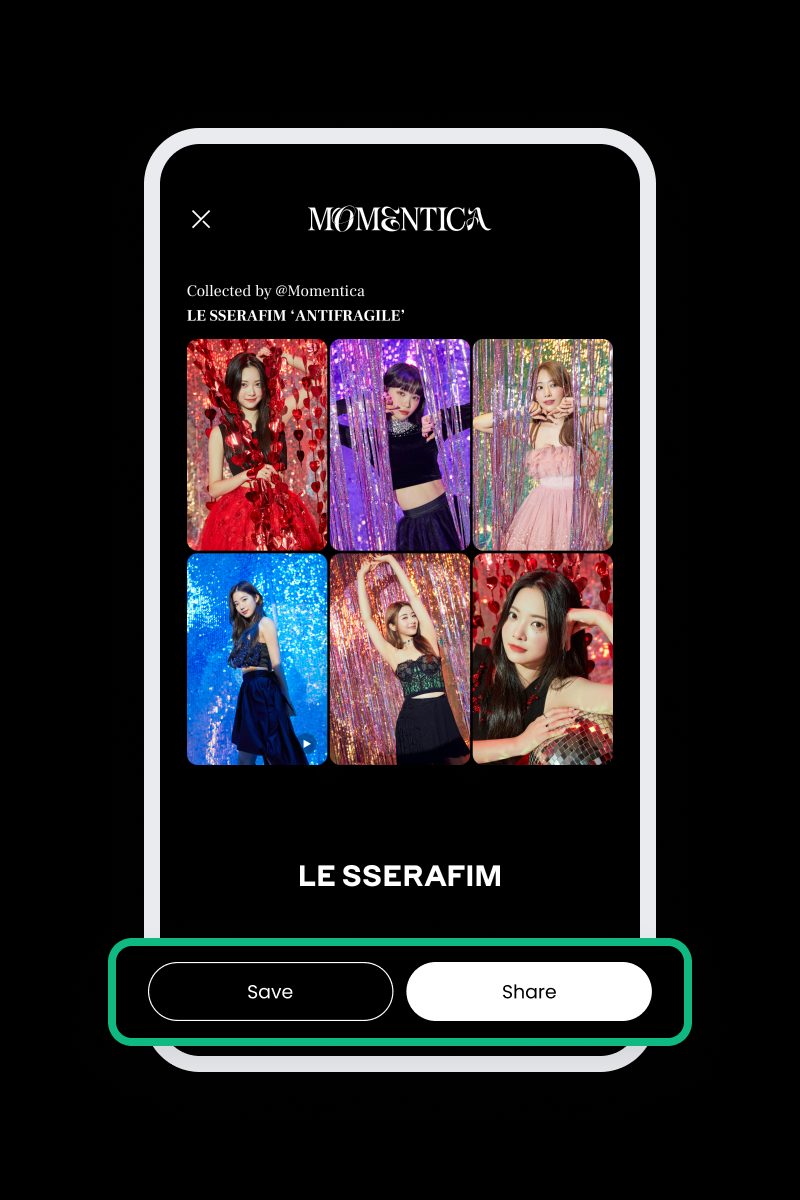 * If the 'Screen Capture' button is not visible, please update the App to the latest version.
Thank you.