Hello!
This is MOMENTICA, the ever-glowing moments of your beloved.
We appreciate your participation in the TOMORROW X TOGETHER 'Draw Our Days' TAKE PHONEKKU Challenge event, which was held from April 25, 2023, at 12:00 PM KST to May 1, 2023, at 11:59 AM KST.
The results are finally in!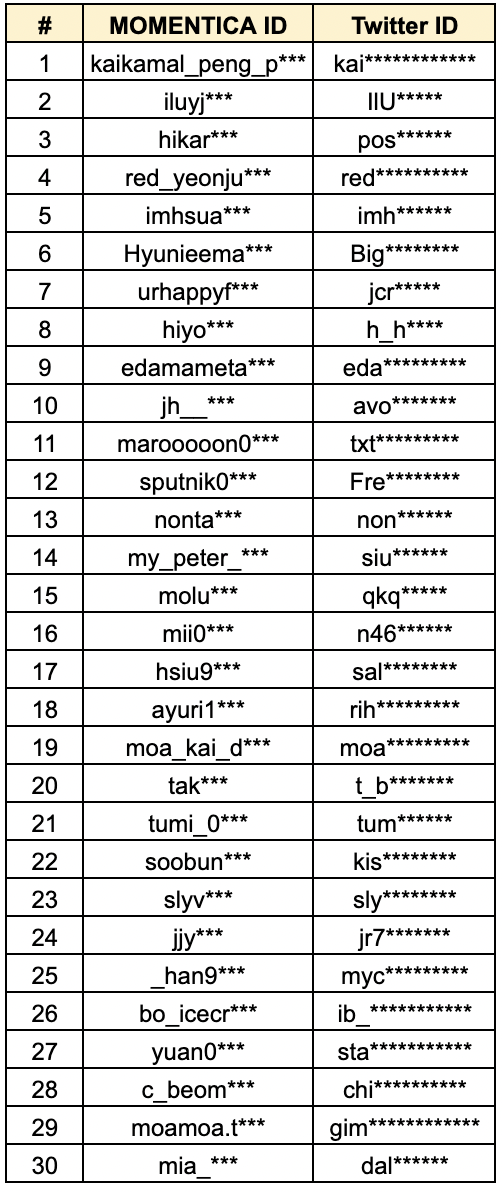 Gifts - 5 TAKEs of TOMORROW X TOGETHER
(1 of each member) in never-before-seen Draw Our Days - 'My' concept - have been sent to the winners. Please be sure to check them following the steps below.
[How to Claim Your PHONEKKU Challenge Gifts]
Once the gifts arrive, a push notification will be sent to your device. Gifts can be claimed in two ways.
Click on the push notification > Open the pack and claim 5 TAKEs.

Open the MOMENTICA app > Go to 'My Collection' Menu > Click on the 'Unopened Pack List' > Open the pack and claim 5 TAKEs.
We congratulate you again and express our gratitude to all supporters of TOMORROW X TOGETHER and to participants of the event!
Reward packs will be automatically opened three days from the date it is received.

Any TAKE issued via the Phonekku Challenge Event is not available for Shuffle and the transactional state is subject to change in accordance with prevailing policies.

For other inquiries regarding the event, please contact MOMENTICA's Customer Support at

momentica_support@levvels.com

.