Hello from Momentica,
where your artist shines brightest!
We've added a new feature that allows TAKEs to be set as the background image on the Apple Watch face. Set your favorite TAKEs as your Apple Watch Face Background to enjoy your TAKEs in a new way!
<How to use iOS Apple Watch face Settings>
1. Press [Watch face Settings] in the Settings.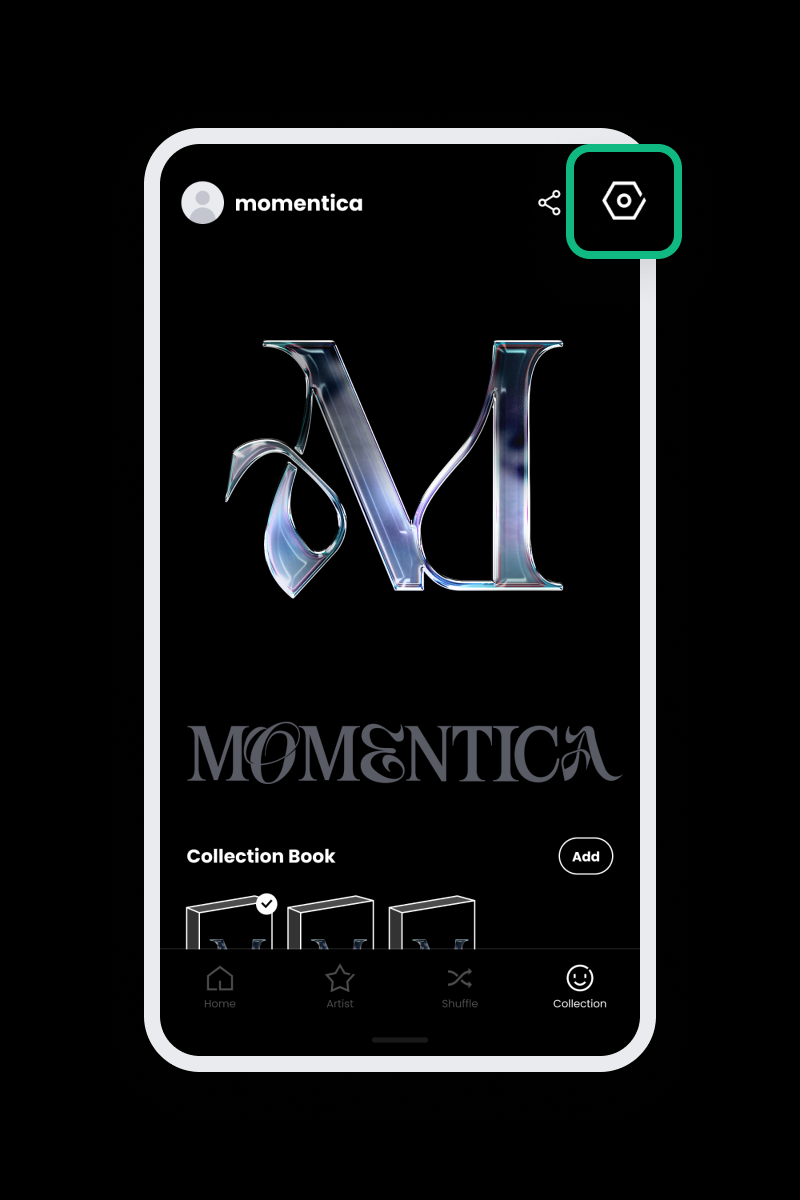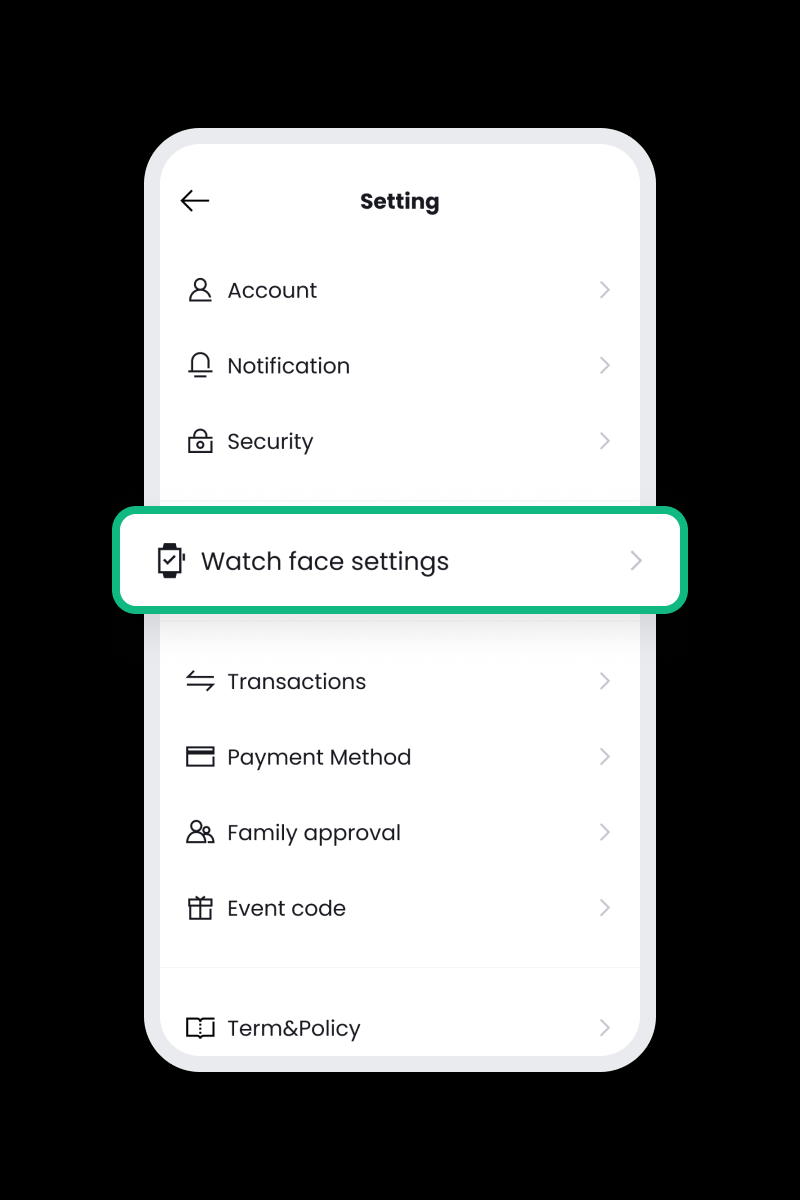 2. Select the TAKE you want to set as the Watch face on the [Watch face Settings] entry screen.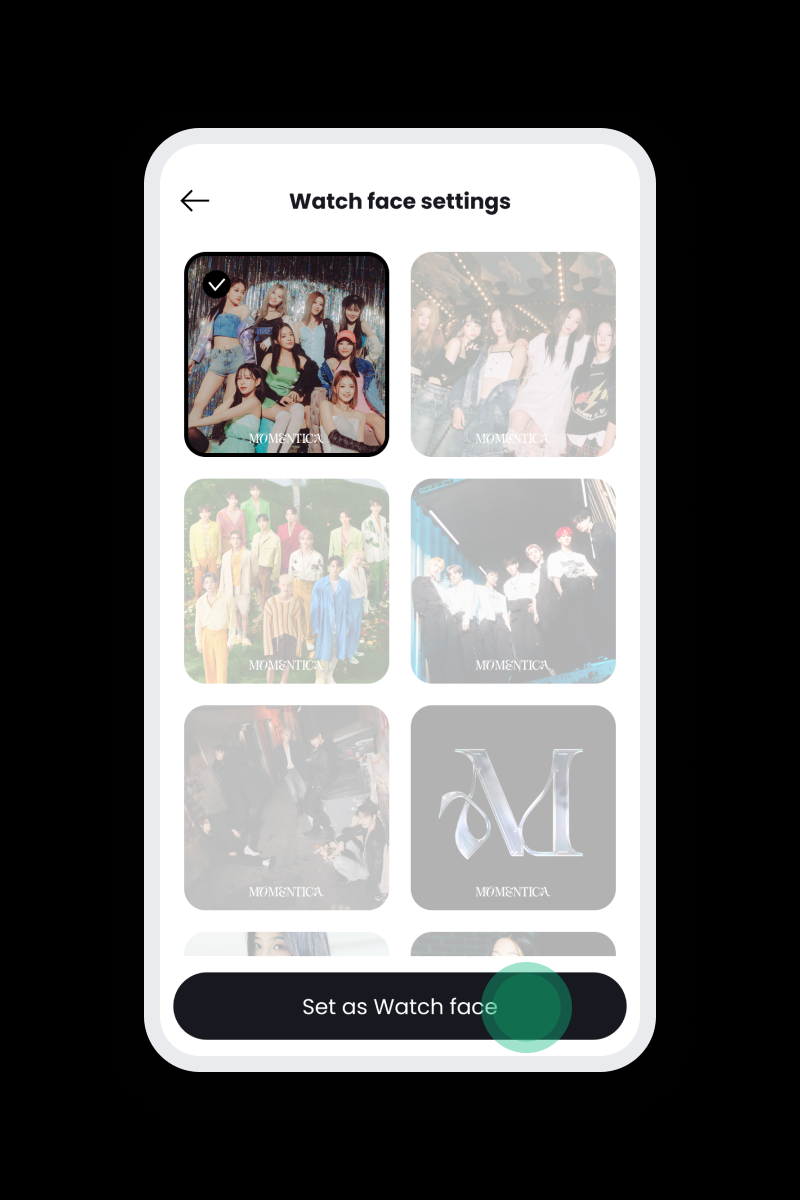 3. After tapping [Set as Watch face], select 'Create Watch face' from the bottom sheet menu that appears, and complete the setting.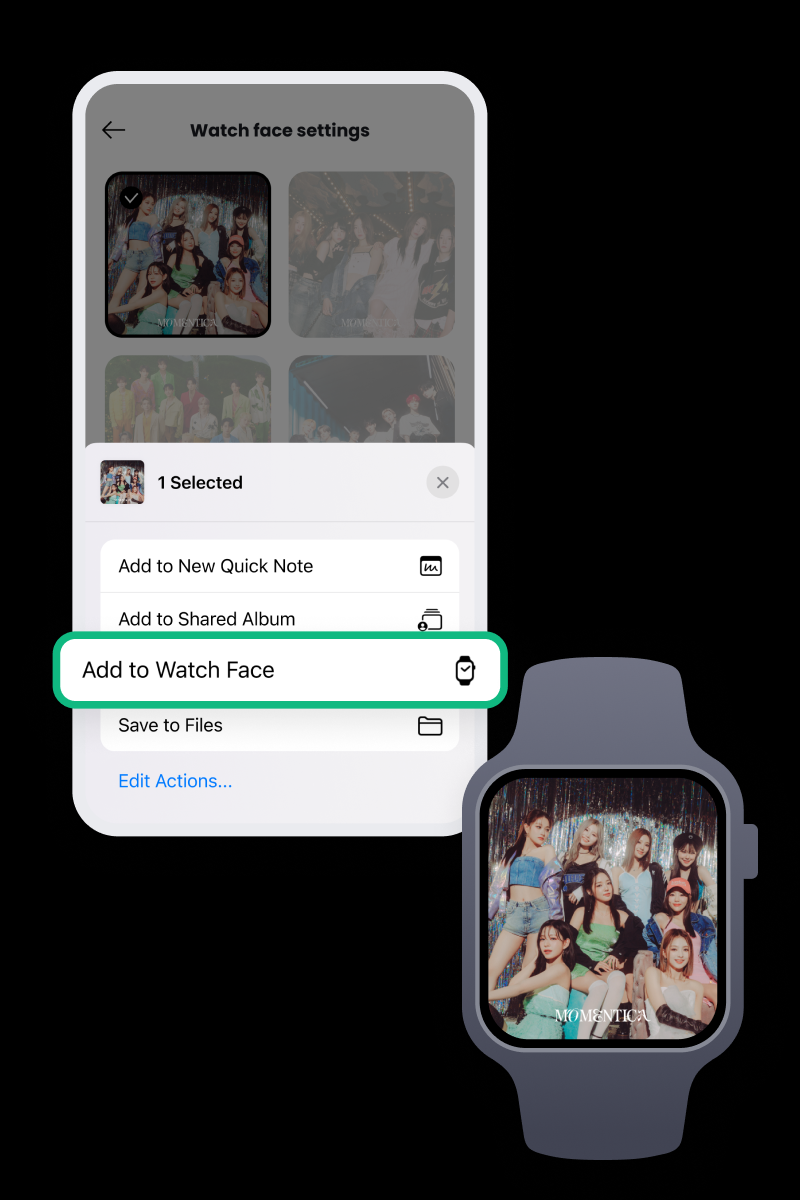 **Note**
Watch Face settings are available only on Apple Watch.
**Supported Versions**