Hello!
This is MOMENTICA, the ever-glowing moments of your beloved.
My Collection has been revamped to make MOMENTICA even more convenient to use. Now, with the new My Collection, you can easily see your Collect Board collection status, your TAKEs at a glance, and rankings all in one place! We'll let you know what's improved and what's changed in detail.
[Here's what's improved!]
You can see ongoing Collect Boards and completed Collect Boards at a glance.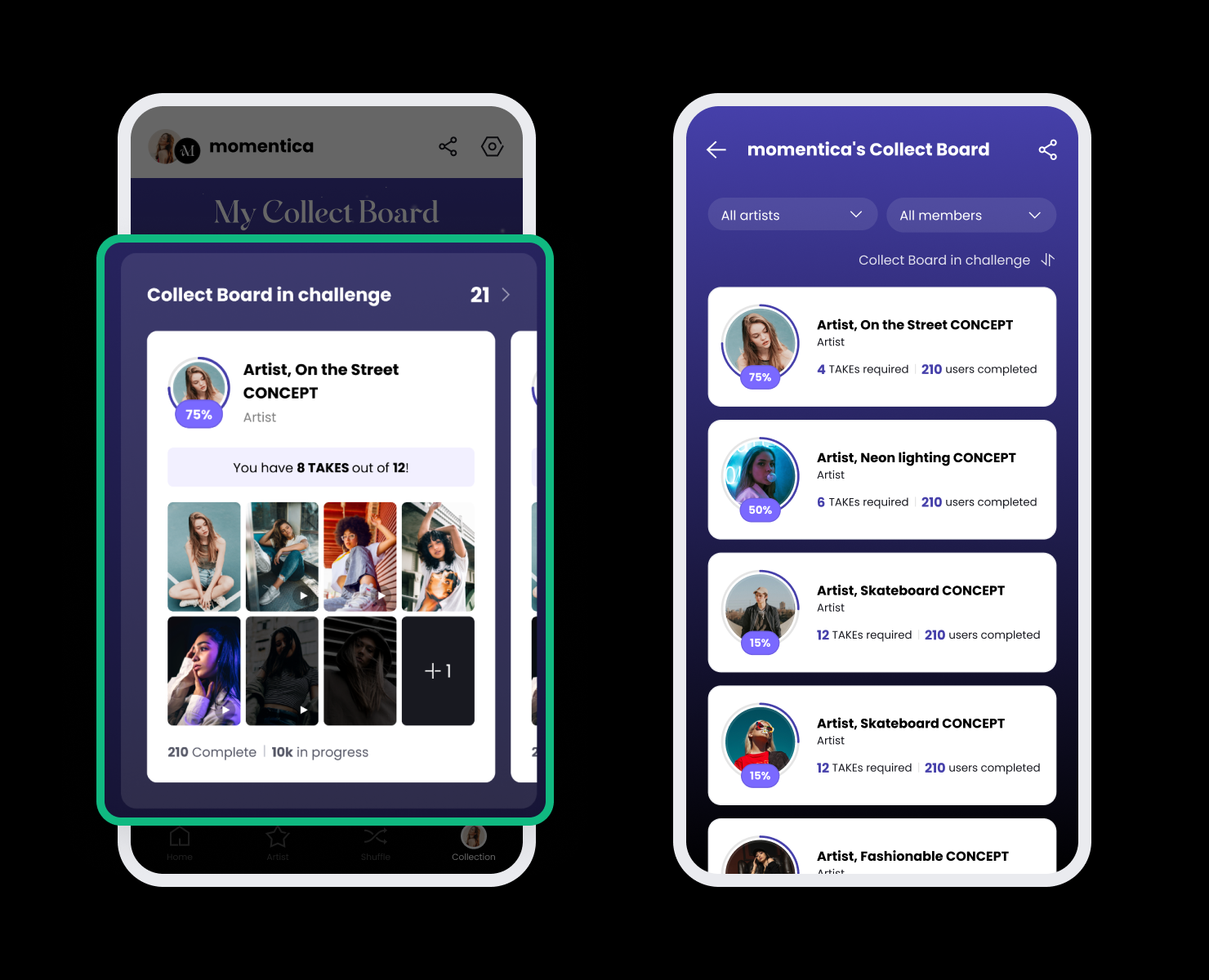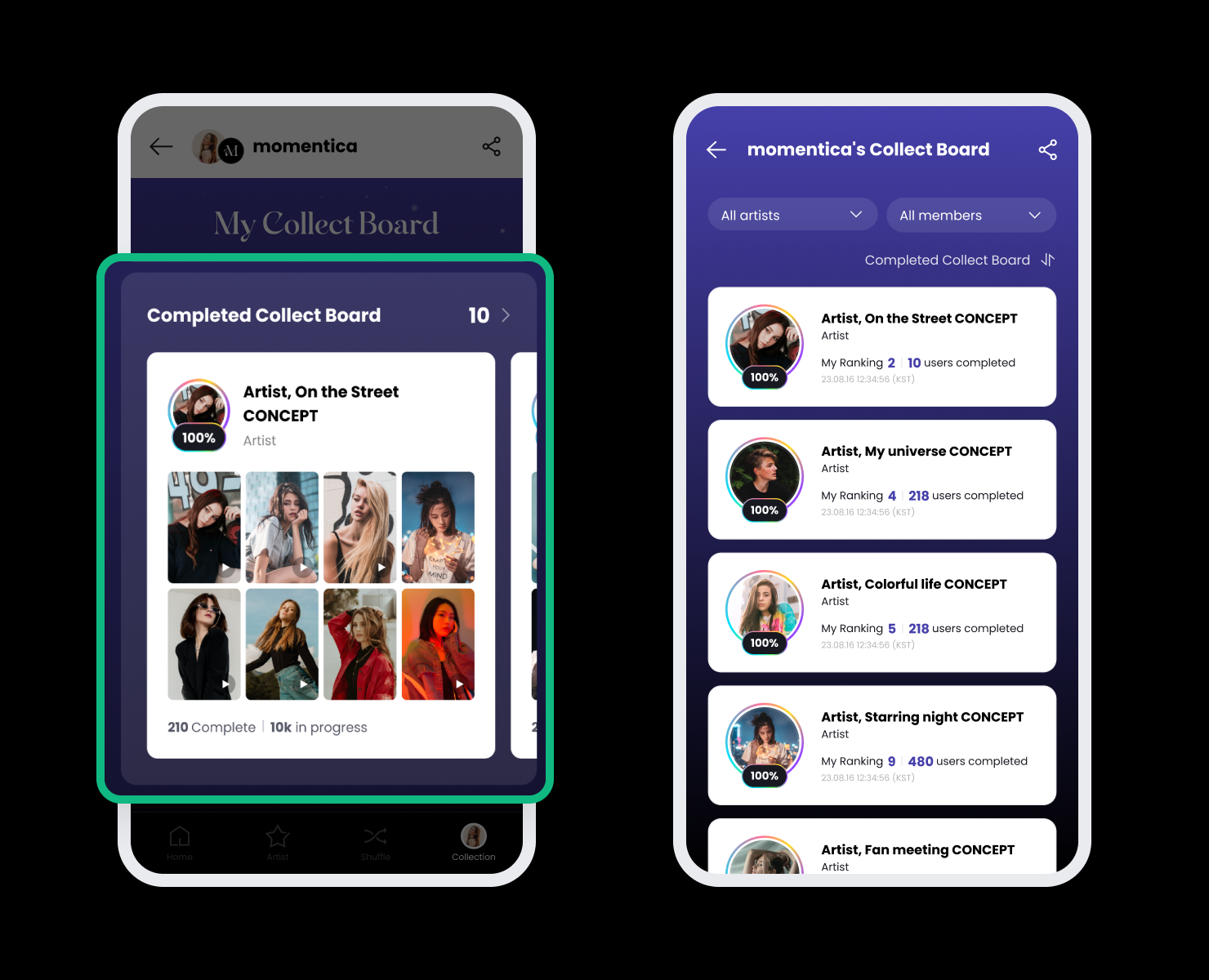 You can see TAKEs with "Wants"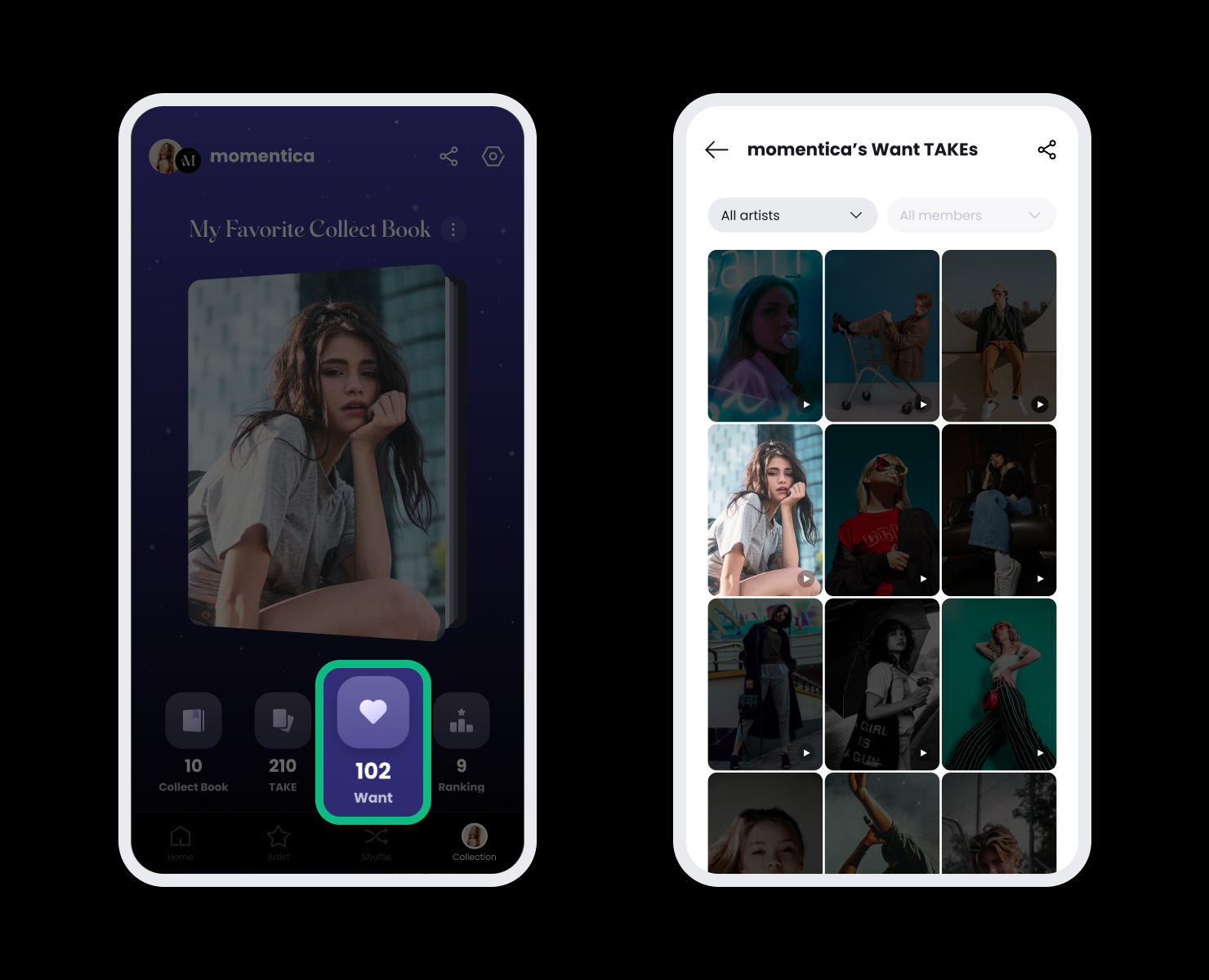 1) Have you found where you can see them?
2) Now you can see them all at once in My Collection!
You can explore the TAKEs you own more easily.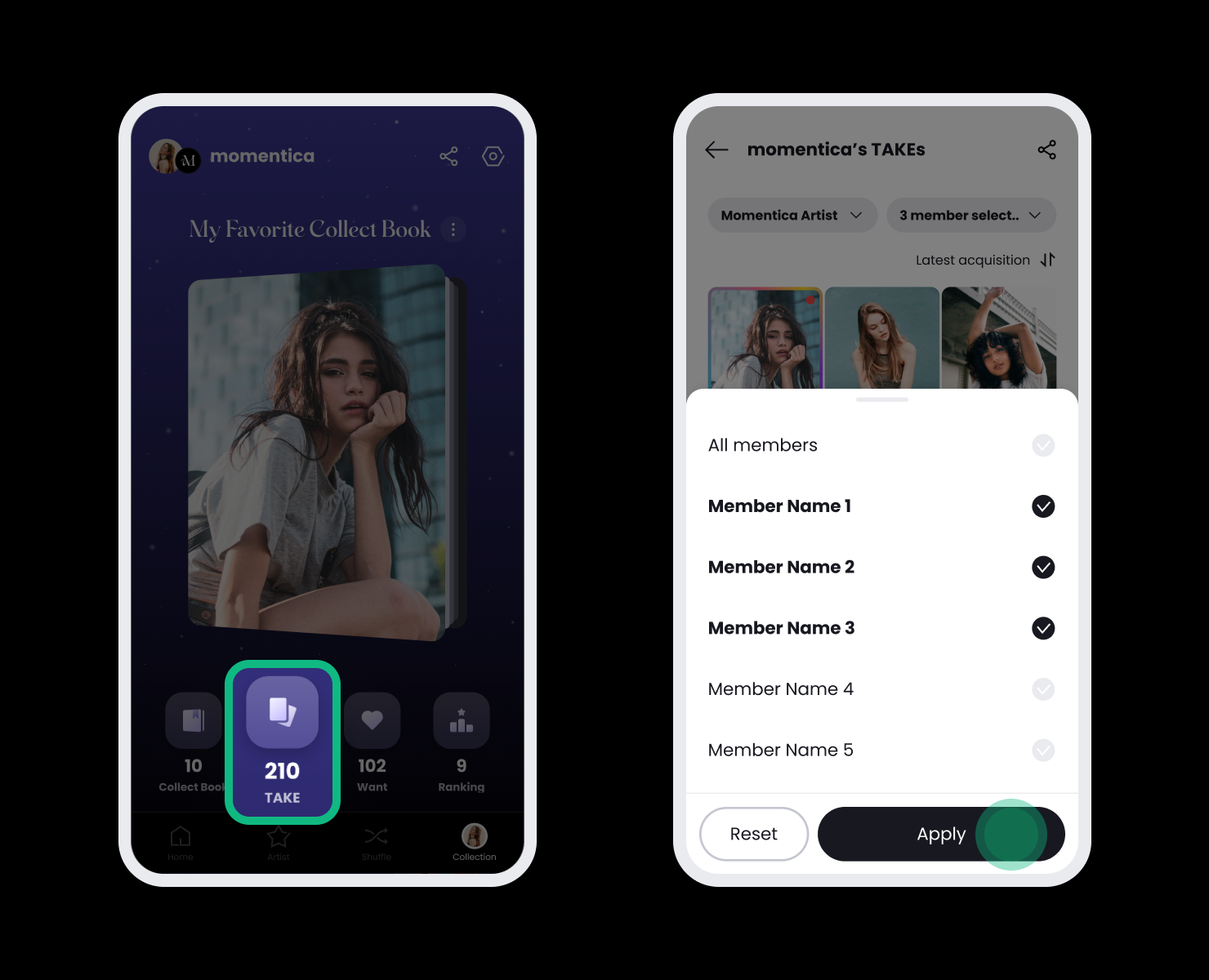 1) Member filters have been added! Easily find TAKEs from your favorite members.
The viewing experience has become more convenient!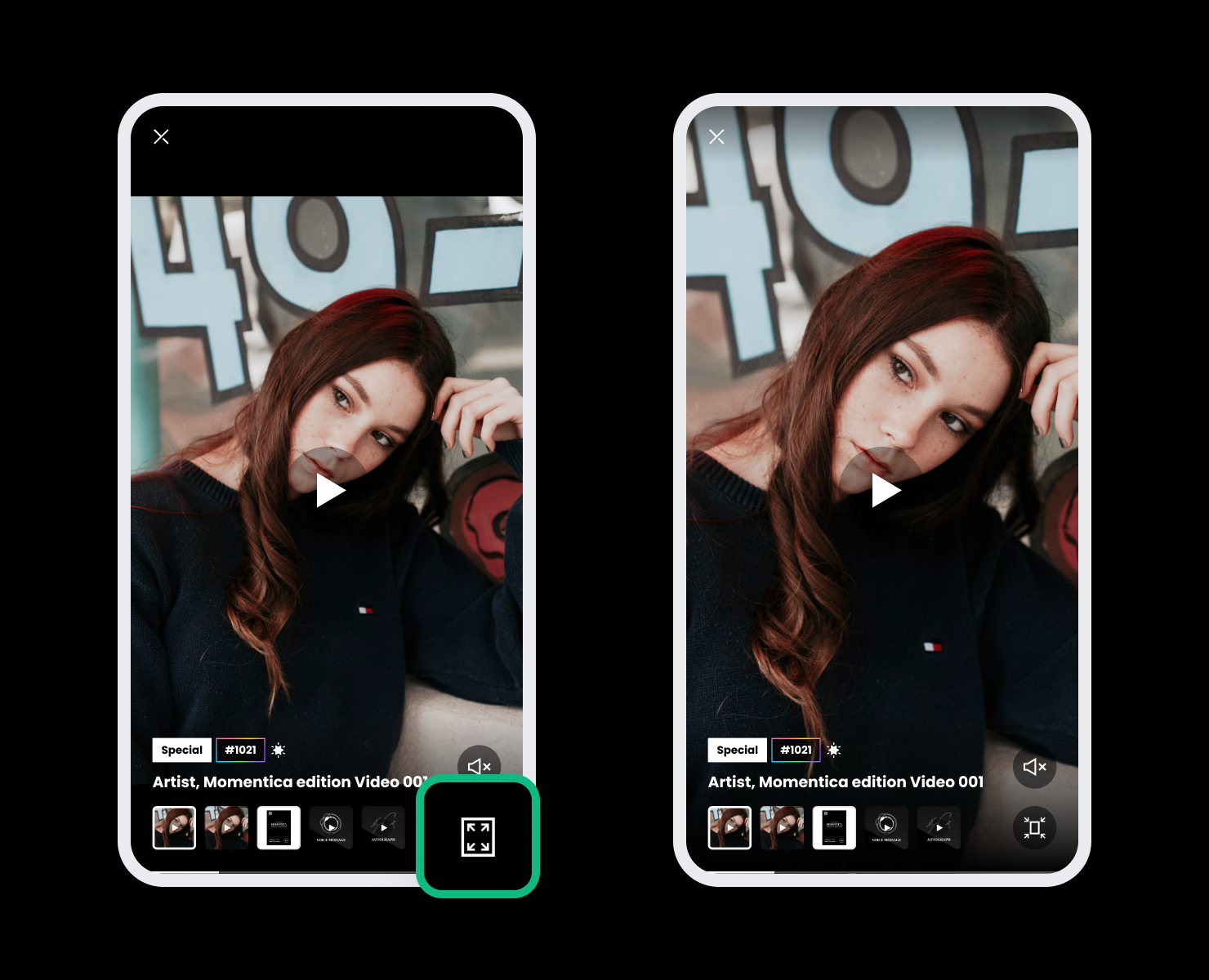 1) In the viewer, you can select each TAKE for a spin!
2) It supports two viewing modes: zoom view and original view.
You can see your rankings all at once.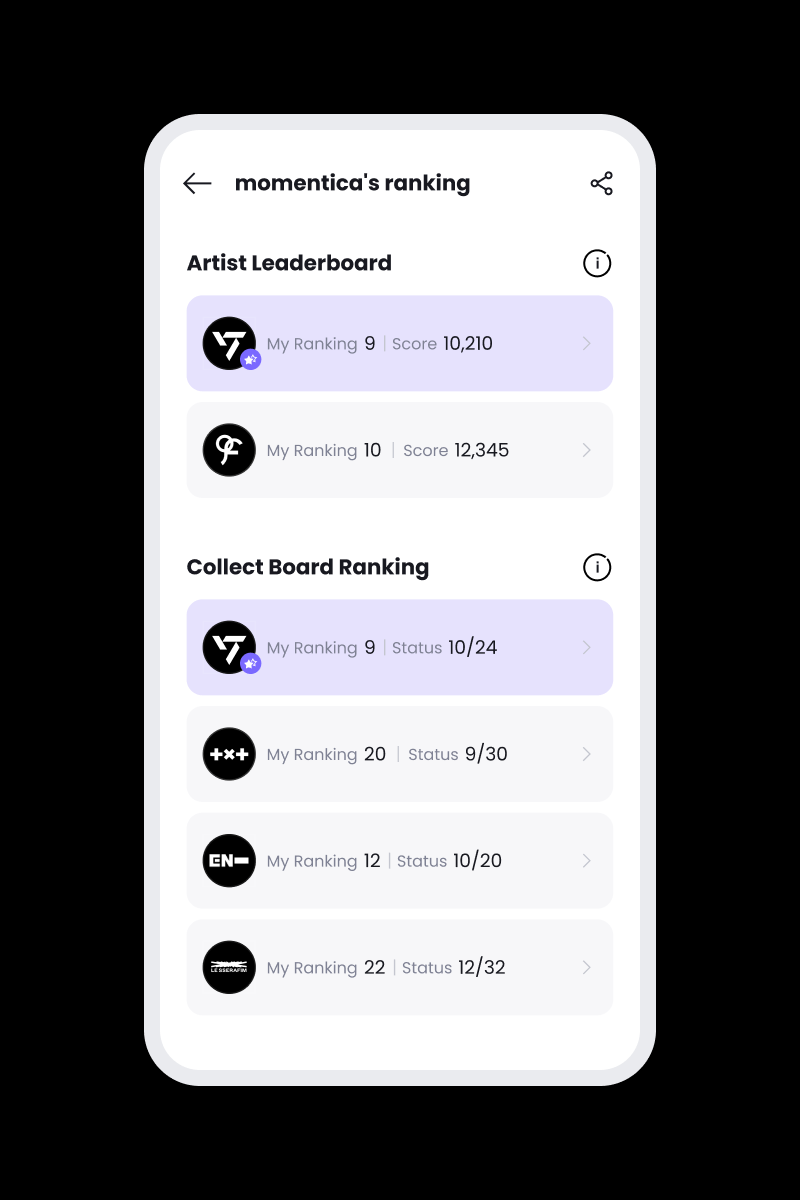 1) Now in My Collection, you can check Artist Leaderboard rankings and Collect Board rankings.
You can create more Collect Books.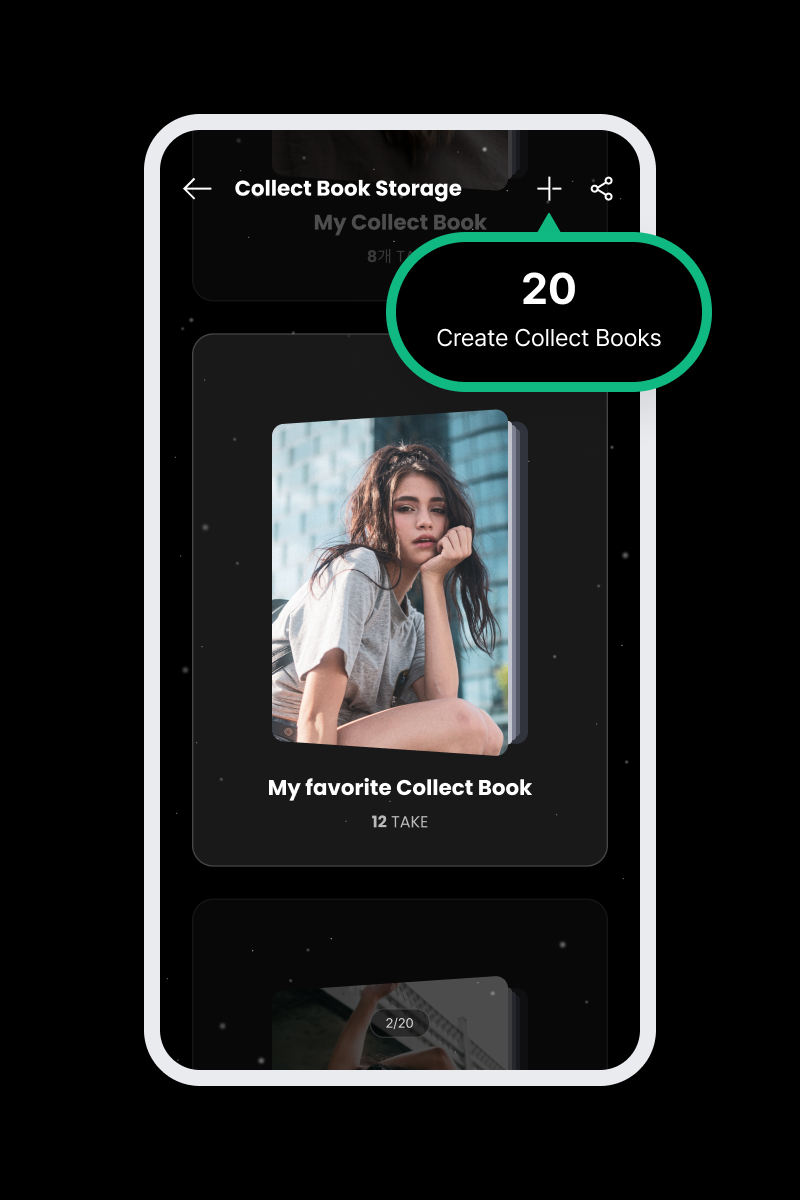 1) The number of Collect Books, which was limited to 5, has been increased to 20.
[Here's what's changed!]
You can set your favorite Collect Book.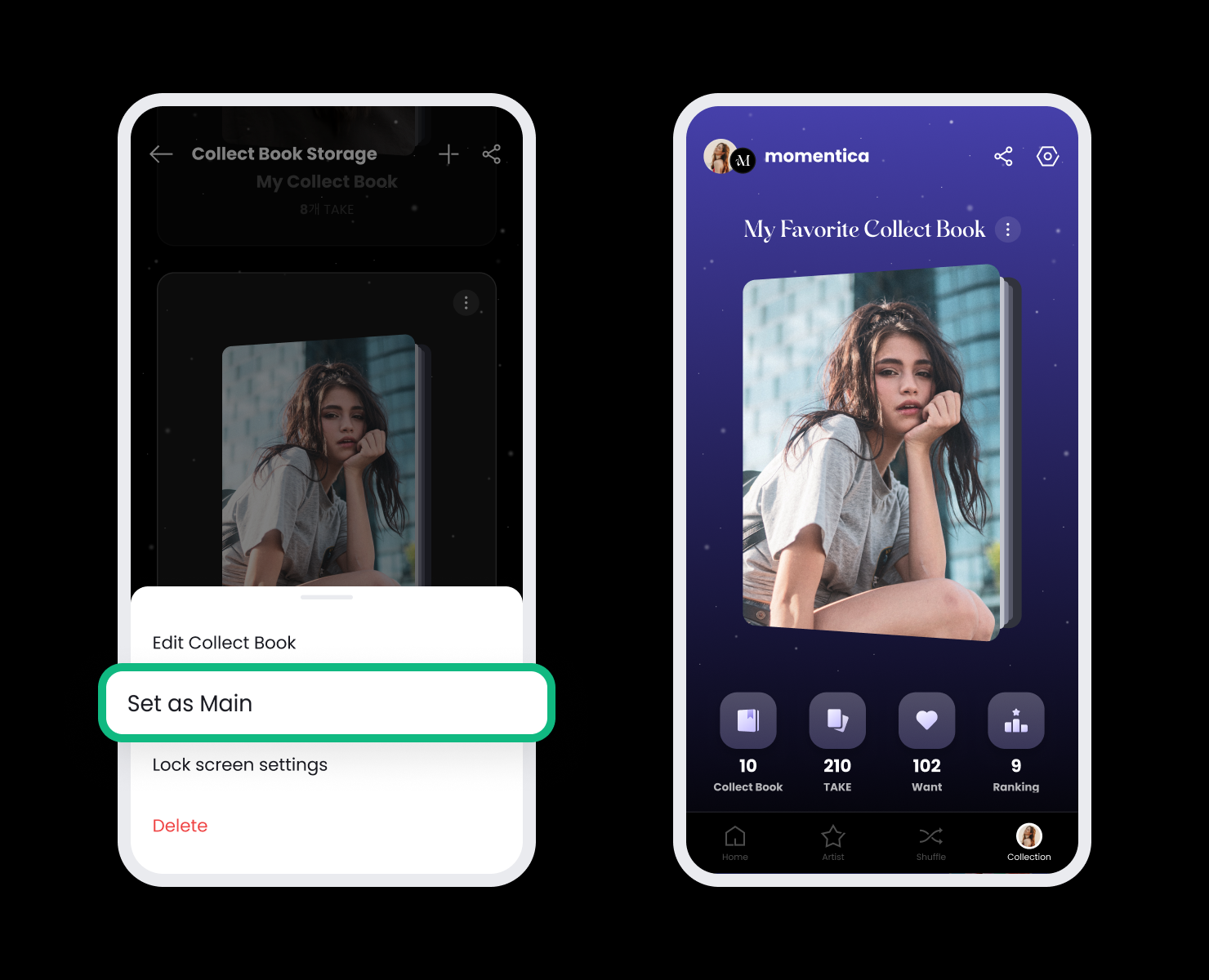 1) Create a Collect Book by gathering TAKEs from your favorite artists.
2) Then select that Collect Book as the favorite for My Collection.
Collect Book viewing is no longer supported on the web.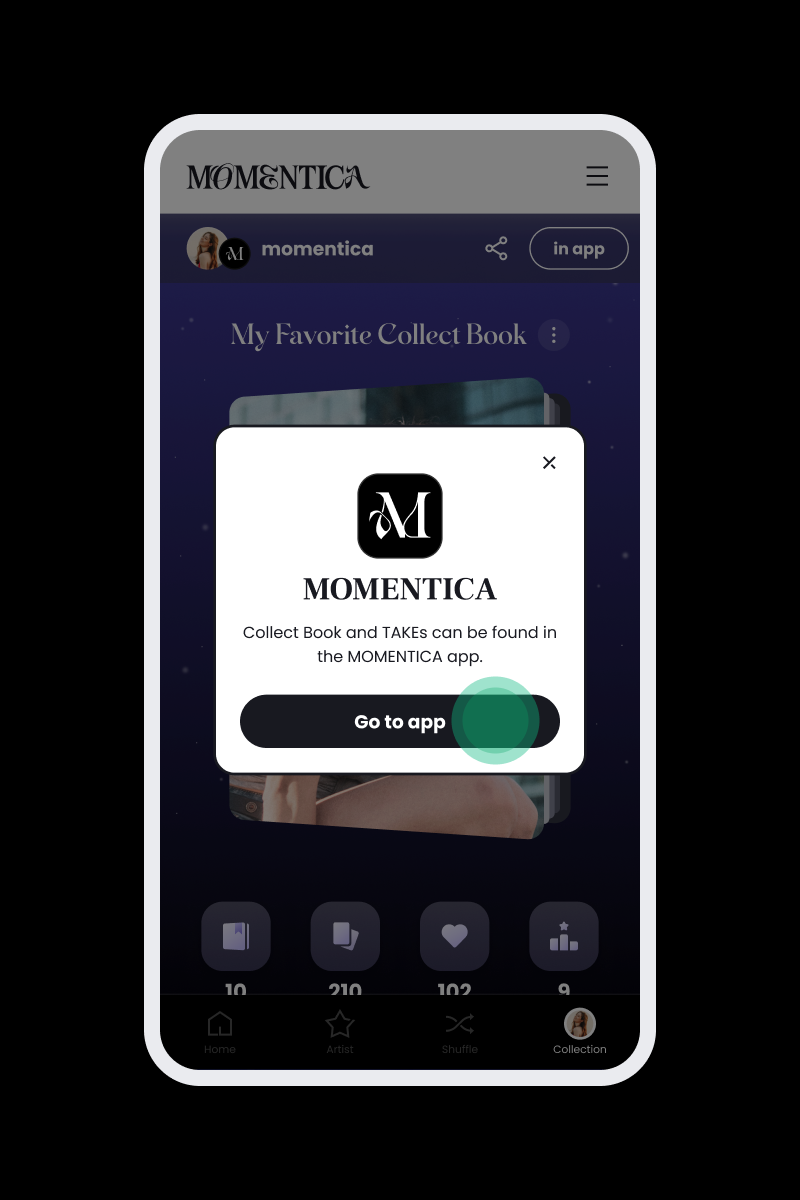 1) For more convenient Collect Book viewing, use the improved viewer in the app.
2) Enjoy Collect Book and cherish the artists' portraits in the app!
The renewed My Collection is available in the latest version of MOMENTICA.
[Supported versions v2.11.0]
More exciting features are coming your way at MOMENTICA! Stay tuned!